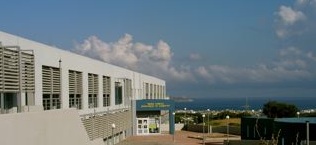 The University of Crete is one of Greece's highest academic institutes in which excellence concerning education as well as research is one's of its main objectives.
Therefore, we enthusiastically promote international teaching collaborations with other leading international Institutes and Universities.
The renewal of the curriculum refering to chemistry, biology, and medicine is something more than simply a necessity.
The creation of multidisciplinary courses, and activities is the future in education degrees respecting the needs of the industrial partners.
The "common language" between various disciplines can only be established via similar activities as the proposed intensive course.
The involved Institutions maintain the leadership in Chemistry and specially in Solar Energy Conversion field and have already included in their activities the teaching of similar courses.
The exchange of experience as well as the organization of the titled summer school, is expected to help all this community establishing a new contribution in teaching.
Laboratory Practices on the corresponding techniques will not only be helpful for students to understand the theory of the course but it can also be concidered as an attractive tool for their initiation in this area.
... keep bioinspired!