Bioinorganic Chemistry
1) Inorganic Chemistry of biologically active ligands. What is the "effect" of amino acids on polynuclear metal complexes? Synthesis and characterization of Mn, Fe, Co, Ni, and Cu complexes (in various oxidation states) with amino acids, and study of their magnetic/catalytic properties.
2) Biomimetic processes in small inorganic molecules. Electron transfer from manganese centres to suitable organic chromophores and vice versa.
3) Synthesis and studies of model compounds for metalloenzymes.
Coordination Chemistry
1) Synthesis of Polynuclear compounds.
2) Study of the magnetic properties of discrete polynuclear and polymeric compounds.
3) Single Molecule Magnets.
4) Single Chain Magnets
5) High-spin molecules
6) Magnetocaloric effect and molecular coolants.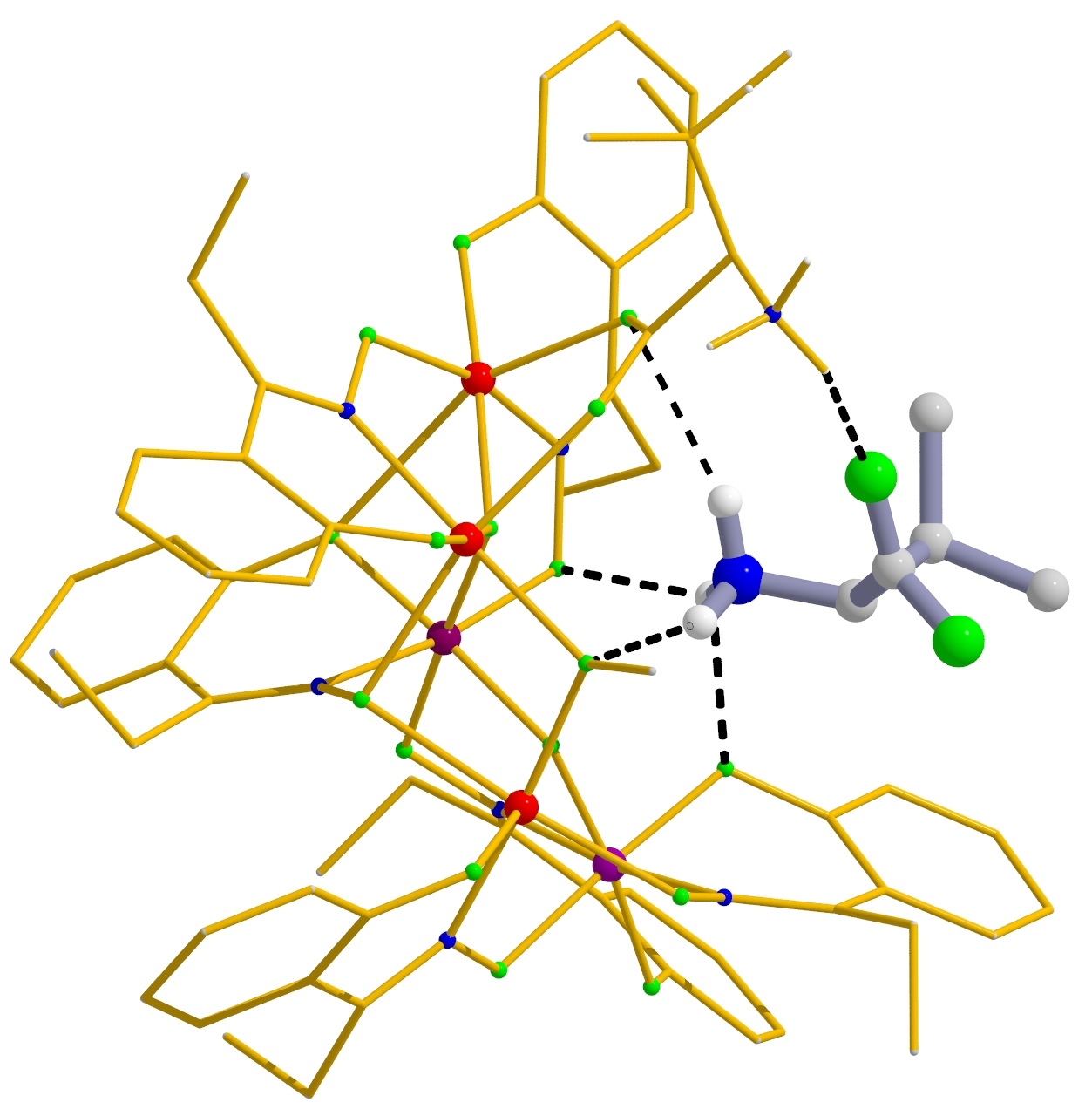 Shown above: Docking of a "free" Val molecule within the cavity of the bowl shaped cluster of a [Mn5] complex we recently synthesized.